头图加载中...

Back To Innocence-Sri Lanka
出发时间

/

2016-02-03
出行天数

/

7 天
人物

/

家族出游
人均费用

/

8500RMB
Sri Lanka is a beautiful and amazing culture of unsophisticated folk customs country in my imagination.
But..
I was suddenly struck with such a sense of frustrated and upset when I arrived Sri Lanka. On the one hand, I was in Maldives that morning and just had took the plane back to the Bandaranaike Airport, it was so hard to get out of those beautiful fragments in Maldives. On the other hand, when I saw the streets, the stores, the people here and everything were totally not what I thought. While there was only the rosy clouds which stood out against the sky attached me.
First stop, Negombo. The people who live here have the dark brown skin.
There are many tuk tuk on the road, which is called tricycle in chinese.
The buildings are old and I felt like come back to the 1970s or 1980s.
I could smell the curry in the air!.. I don't like curry.
I just didn't want to stay here anymore. I hate it.
Finally we arrived the hotel which booked in Airbnb. There, now, it was such a difficulty to communicate with the staff, who is an old man with the accent of 'Sri Lanka' English. Then after we settled down well, thing's changed.
The old man led us to a restaurant nearby with warm-hearted. He told us it's a good place to have some food and only takes few minutes walk. And it is. The restaurant is very clean and well-decorated with colored lights. It has many food to choose even the lobster. Yeah it's normal because Negombo is near the sea.
Curry curry curry!! Curry's everywhere! I need Coca Cola wherever I am.
Got up early to see the sunrise. This is the beach in Negombo, the name? Sorry I forgot. It's across from the Sky Beach Hotel.
Have seen the sea of Maldives, this sea is just so boring(haha, if it must be described in some words). But if we can change our sights to see, it can be said that the sea in Maldives is like a beauty who has the class of quite and nice, the sea in Sri lanka is like a strongman who has the character of brave and intelligent.
Breakfast. Ceylon tea.
It was cooked by another stuff. He can understand little English, and he is a nice person.
The old man is nice too. Who is honest and simple and would love to help even though I can't understand his English sometimes. Maybe this is the common character of the people in Sri Lanka.
By the way, the host of the hotel is also.. a very nice person. He helped us to solved some problems in our room and told us matters which need attention when we traveling. And speaks English very well.
Take bus to the next stop. The bus terminal is not far from Sky beach hotel. We took tuk tuk to there and began our next trip. I realized I was not that hate there.
A tree on the viewing platform. We hired a tuk tuk in Kandy. The driver took us to a hotel first. He is very patient to help us found hotel because there were many tourists, most of the hotel are not have available rooms. Then we came to the the viewing platform, which is located in the top of the hill.
From the view, Kandy is in your control.
Kandy is a mountain town. This the the Kandy Lake, around with roads, trees, and temples.
We weren't planning to see the big buddha. But the driver said it's famous we should have a look. So why not. But I don't like buddha, I'm not believe in Buddhism.
I wanted to ring the bell, but the driver stopped me. Haha. Buddha is so boring.
Finally, Dālada Maligawa. It is the site of the temple of the tooth relic(the sacred tooth of the buddha), which is a famous pilgrimage site. Before got in, a woman help me to put on the scarf. And must be barefoot and bare your head. By the way, it asked for donate when depositing shoes. Oh that was so hot, whether the weather or the ground.
Yeah I proposed to visit the temple but seems I have no interest in it.:/

The temple was full of people. Local people sat on the ground and prayed. Some of them were holding the lotuses and gave it to the buddha.
Views of the Candy Lake.
It is cute.
Don't forget to drink a coconut. Though it is not delicious.
I like the features of the bus in Sri Lanka.
Wonderful taste. We walked around and around, that was hard to find a restaurant. Tired and tired, but the taste of the food awake me at that moment. Citrus cafe.
Vegetable soup was amazing. I told the cook that he made a unforgettable soup that I never eat before. He said came tomorrow. Unfortunately, we were about to leaving the next day.
Cola makes me happy.
I was getting dark when we back to the hotel. We just want to have a good rest. Luckily, there is air conditioner. Unluckily, no hot bath water.
Train station. Old-fashioned train..I like the style.
Waiting. We were taking the train to next stop. What impressed me most in Kandy, I think maybe the sense. Yes, Sri Lanka is not that bad. I was kind of like here.
It took me many times to said 'Nuwara Eliya', haha it's hard to pronounce.
The 'mountain train', as you see in the picture. very nice right?
But it was not as you imagine. Many local people rushed into the train before it started. The most crazy thing is I saw some people climbed the window in order to get a good seat. The train was crowded, I stood for a while and finally I got my seat.
You may ask how is the sense outside, oh I just fell asleep.
We arrived in the noon and hadn't eat any food. The driver took us to the restaurant. But you can't imagine the situation inside. Many people were eating with hands. How could them eating with hands! Yeah maybe it is their customs. I felt sad about them in that moment. There are such places that poor and backward in the world. Yes, the center town is so small..like it can be destroyed easily for an instant. But the people, in the place, who are very warmly, friendly, honest and sincere.
We didn't had lunch at that restaurant, instead of eating breads. How can I forget Coca Cola.:)
Vegetable vendors along the hill road.
Mackwoods Tea Factory.
Local people.
Saw tea leaves the first time.
Free drink. Black tea. But it tasted not better than the drink on the plane.
The men in green is our driver Julious, and the red is his partner. They led us to the tea factory and told us how to process tea with warmly.
Withering is the first step in tea processing . Which means take off the water from the original tea leaves.
This is for tasting by proficient.
Ok, next..
New Zealand Farm. Not interest. Just a lot of cows.:)
Hehe.. I don't know what to say. Just enjoy the pictures.
Yeah That was delicious! I mean the fresh milk.
The night falling, everything became beautiful.
:)
Next morning. We had a good sleep in that hotel. By the way, there is so cold, wearing one shirt is not enough.
Famous post office in Nuwara Eliya. I heard that most of the tourists would like to go there and sending post card. So I did.
Choosing a card.
And sending.. to myself. Oh it is still on the way, with about twenty days past.
What's next? We hired a car from Julious, who is our diver in Nuwara Eliya. He is charge in car hiring. And he is so nice to suggested a good driver to us.
Being through a long hill road and a little car-sickness, we made to the quite and beautiful beach town.. Tangalle.
Bus station. Oh I just could not understand why is everybody staring at me! Haha, just kidding. Not everybody, but most of them. Since I came to Sri Lanka, the local people are like to staring at you. But they are not rude, instead they are curious about you. And they are really friendly to say hello or how are you. It is totally different from our country. It means you will treat with the same way depends on how the others treated you. I like them.
Lunch time. I saw restaurant brand which reads Pizza Hut. But when I got in there. It's not!! What a liar.:)
The point is, it also added curry in the dishes. Haha oh no.
I needed Cola.

Overall, I love this town. Where is not much noise and a good place to roaming without trouble.
The cattle was standing on the center of the road, but no one disturb him. In Sri Lanka, cattle is everywhere.
And national flag is everywhere.
Also, dog is everywhere. Look at that, so cute.
So Tangalle is really a nice town where you can slow your pace down, calm your mind down.
Enjoy the photos.
I met a local people in that beach. He is so warmly, yeah, so warmly! He said he love Chinese and will visit China this year. We talked for a while and he gave a such warmly hug to me. So, Sri Lanka people:)
I love there. Nice Tangalle.
Galle Bus Station. Took bus to Galle. So smart I am, because I downloaded the Google map in case of have no idea which stop we could get off the bus. The bus driver can't speak English. Neither the conductor.:/
The area of Calle is more big than Tangalle, or Nuwara Eliya. It is famous of the Old Town.
Light House Hotel. Very nice place.
In the room, you can see the see through the window directly.
But, I found ants in the bed that night!!!!!!!!
Buffet. Water spinach was the most delicious. Oh also the shrimp.
Stilt Fisherman.
Old Town.
It was so hot that day.
Crafts shop.
There are many jewel shops in Sri Lanka. Usually the the driver of tuk tuk will take you to these places. If you like jewelry, that will be helpful. But if you don't like, just tell the driver go to the destination directly.
Not much people.
The town is not what I imagine, but ok.
:)
Good.
They are cute. The boys asked whether could take a picture for me. I just hesitated for a while.. I thought they are ask for money. But after that I realize they are just ask for a photo with friendly and sincere. Yeah, that's the people in Sri Lanka.:)
On the wall.
The children in Sri Lanka are so cute.
Lighthouse.
Dinner time. That day was the New Year's Eve in China.
Finally eating without curry.
Breakfast buffet. The plain congee was so delicious!!
I could pick up the shells in Sri Lanka!
The beach is near the hotel. Beach is everywhere.
I wondering that how does he lose his feet. He is a nice person.
Ready to take the train to Colombo. I didn't want to leave.
Like this style.
Train tickets, 180 Rupees, equal to 9 RMB.
Sun went down. Took this picture on the train.
So-called 'the train on the water', it's nice. But no that beautiful than the pictures on the internet.
My dad has experienced 'hanging on the door' but I'm not. I'm thinking that what if those people drop off the train.
Last stop, never want to say goodbye. Soon will arrived Colombo, the capital city of Sri Lanka.
A supermarket in Colombo. Why is the shopping cart so mini..
Colombo Municipal Council. Free to visit.
Modern Colombo.
Dog's everywhere.
Market. Although it seems very dilapidated, the streets are busy and orderly.
Shopping in ODEL. Last part of this trip. But I didn't buy them, just want to take a picture.
Many crafts of Sri Lanka characteristics in the mall. I bought that bowl.:)
Sri Lanka is a beautiful and amazing culture of unsophisticated folk customs country in my imagination. And it is.
I really love this wonderful land. The lovely Sri Lanka people impressed me much more than the imperfect sense. Who are warmly and warmly and warmly. It's a underdeveloped country. But I felt like live in a land where are full of welcome, simplicity, kindness, and innocence.
Here are some videos(to be continued)..
1. About visa: apply it on this website(access blocked sites), http://www.eta.gov.lk/slvisa/. Used for double times.
Entry card required, which will provided on the plane.
2. About hotel: don't worry if you haven't book the hotel when you arrived destination. Find a tuk tuk and problem solved.
By the way, I think these hotel we booked are very nice,
Negombo: Sky Beach Hotel, clean house/ not expensive/ near the beach/ restaurant nearby.
Kandy: Soya Lake Hotel, clean house/ five minutes walk to Kandy Lake.
Galle: Jetting Lighthouse, nice/ nice/ nice/ ants.
3. About car hiring: don't worry tuk tuk is everywhere. And this the number of the nice driver and tour guide Julious: 0722 838 790.
4. About the cost: Not expensive. Just take enough exchange.
5. About weather: HOT! Except that in Nuwara Eliya. Better put on a jacket.
6. About food: don't worry, you will always eat curry.
7. About yourself: show your welcoming smile and that's enough.:)
-By Coco
本篇游记共含
12156
个文字,
91
张图片。帮助了名游客。
举报
引用 蚂蜂窝用户45726410 发表于 2016-02-27 08:40:26 的回复:
看上去很美
引用 香山 发表于 2016-02-27 09:52:19 的回复:
Sri Lanka is a country with a very good!Worth a visit!
引用 zyjocelyn 的图片: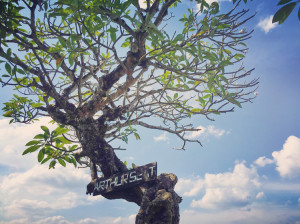 引用 cuihu哦 发表于 2016-02-28 10:25:12 的回复:
定期出去旅行一下还是有必要滴,不一样的回忆呢。
引用 yoki 发表于 2016-02-28 19:50:00 的回复:
Hi which restaurant you referral in Kandy? Thanks!
回复yoki:Citrus cafe, near the Kandy Lake.

引用 grinning 发表于 2016-02-28 21:22:44 的回复:

引用 zyjocelyn 发表于 2016-02-28 20:13:35 的回复:
Citrus cafe, near the Kandy Lake.
回复zyjocelyn:excuse me,How long does it take to galle to Colombo, the train!

引用 yangying 发表于 2016-02-29 11:56:50 的回复:
有没有再详细点的行程?
回复yangying:你有什么详细的问题可以详细的回答你😊

引用 香山 发表于 2016-02-29 16:32:20 的回复:
excuse me,How long does it take to galle to Colombo, the train!