History of Puerto Galera (加莱拉港,菲律宾海豚湾)
还没有添加游记头图
完成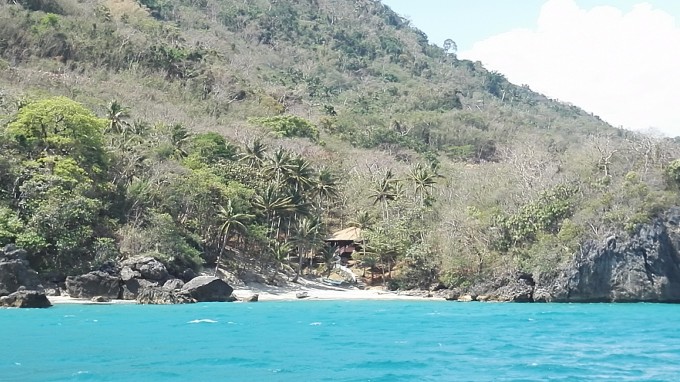 简单了解Puerto Galera的历史
早在18世界西班牙航海者就已经意识到Puerto Galera是一个天然良好的避风港湾,而且这里是天然的粮仓。造就了PG特有的资源。
山青水绿天蓝 让:
PG 是全世界潜水爱好者的天堂
PG是大马尼拉的后花园
PG是你来了还会再来的家园

Believe it or not, it was the Spaniards who gave Puerto Galera its name, which has an English translation of "Port of Galleons". The Spaniards were the ones who first inhabited the island during their occupation of the Philippine territory. It was mainly used by then as a quiet respite for sailors and other crews to give them the break they needed from the challenges of their jobs. The Spaniards already knew that the vacation value of Puerto Galera is impressive. In fact, they loved Puerto Galera's relaxing appeal combined with many scenic views.

Aside from being a holiday destination in the early times, Spaniards also run to Puerto Galera to keep themselves safe from monsoon harm. It has been considered as a one of the safest, most convenient natural harbors, which it still is at present. Several artifacts discovered in the 1980's, however, proved that the Spaniards have also taken a streak of bad weather there. The ship wreck that was discovered in the harbor of Puerto Galera was excavated and all the artifacts recovered were put together in the Excavation Museum.
It was not until the 1700s that the Spanish colonizers recognized Oriental Mindoro as a territory with Puerto Galera as its capital. Two centuries later, the provincial capital was changed to Calapan, now Calapan City, but the significance of Puerto Galera remained, especially in earning tourism money for the whole province to live through. Puerto Galera was recognized as a full blown municipality by 1927.
Puerto Galera is not just a beautiful place to have some R&R. In fact, it is also a nice place to trace some rich and magical history. There is a particular incident that probably sets apart Puerto Galera for the Spaniards. And it is reflected at present through the Black Rice display board posted along Muelle Pier.

In the early times, the Spaniards thought it would be nice to make Puerto Galera a productive place by cultivating the farm lands to become rice fields. They put up a rice granary where rice grains ready for shipment are stored. It was believed that the rice granary caught fire in the 18th century and the whole place broke down. Burned rice grains were also believed to have been tossed to the sea. Following the natural process of decomposition, the burned rice grains should have decomposed after a period of time. But no, the salty waters of Puerto Galera sea preserved the rice grains instead. Until now, the Black rice grains continue to surface as the tide changes.
本篇游记共含
2614
个文字,
1
张图片。帮助了名游客。
举报