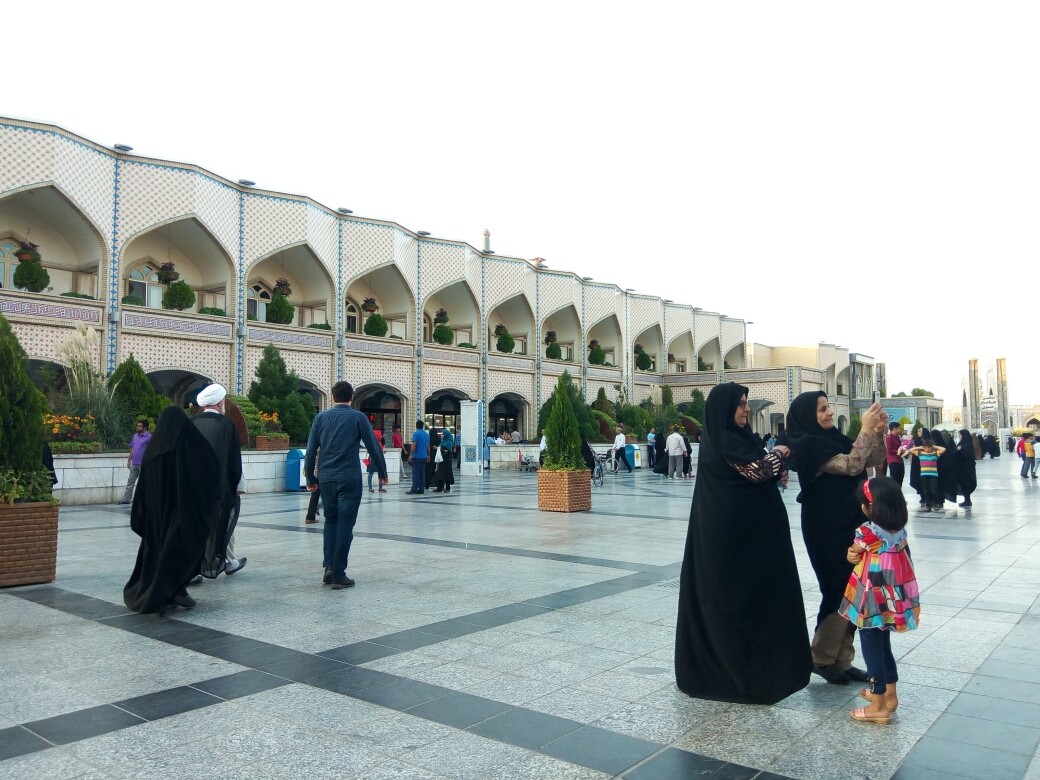 头图加载中...

Persian -The beauty under religion
I have the wish to travel all over the world all the time .Now , my first step come true .
The day I depart . The first time to travel by plane is to go to another country - Iran
In the morning ,I took a taxi to airport .Avoiding late and because excited ,I went to airport so early ( the flight time is 12:05 ,but arriveed at airport at 8:00 ) ,but that's why I waited so long time there .
Arrived at airport of xi'an .
Then I went to cheak-in luggage ,but they said that is too early ,and I should wait till 10:00 when they begin to work ...ah... ,I was crazy ...
Eventually ,I gave them my luggage ,and they gave me my tickets ( Xi'an to Urumqi and Urumqi to Teheran ).
mhhh...the good thing is they can deliver the luggage to IKA ( the airport of Teheran ) directly ,so I dont need take luggage at the airport of Urumqi ...(๑•͈ᴗ•͈)❀
Then I went in and waited at the boarding gate .
Went in airplane .
Meal provided by the airplane
The view from the sky is really beautiful .
Ready to landing at Urumqi .
Staied at airport of Urumqi for 4 hours .
Then next ,I was going the flight to the destination - Teheran
When I arrived in Teheran was nearly 3:00 .When I was going out the airplane ,a worker said welcome to Iran and stoped me ,because I didnt were scarf .So I told the work that this is my first time to come to Iran ,so i dont know that ( In fact I know the women should wear scarf when they arrive in Iran ,otherwise they will be arrested by police - Sam told me ) .Then he knew that I am come from China ,and the Iranians are very enthusiastic to Chinese ,so he found a bag and made a scarf for me ,otherwise I couldn't go out of the airport .I am really appreciate what he did to me .Then I said thank you and left .After got away from his eyes ,I took the bag in my hand again ,haha ....because it is really ugly .When I arrived at the CIQ ,I saw every woman is wearing a scarf ,Then I knew I must wear that now even it really looks funny .When it was my turn ,the customer is a senior ,even he was strict ,but I really want to laugh ,and I think he must want to laugh too ,because it is really funny ,but I think he is same with me that we must control ourselves to keep normal .Then I went out and took my luggage ,when I went out ,Sam and his families ( His mother ,father ,and sister ) were waiting for me outside .I was really moved by that sight that all his families come to pike me up .They were very happy to see me ,I couldn't say who is the most happy one ,because I saw every of them is so happy ,They also brought me a bunch of fresh flowers ,what a romantic spot ....Then his father drove us home .
The time here is different from China .It is less 3 hours and 30 minutes than China's time ,so I couldn't adjust it at first ( cant sleep at night and sleepy at day ) .It's really awful .It need some days to adjust it I think .Today ,Sam has his last exam at university ,so he went to university and left me to his parents and sister ( LSL ) ,but the lucky is I got along well with his families ,especially LSL .After all ,we are at similar age .At first ,LSL and I thought out a game of language learning ( She teaches me persian and I teach her chinese ).But at last ,we got the inclusion that it is hard for us ....Ahaha
His mother was also very kind to me .Providing us fruits and other snacks when LSL and I was playing in the room .His father was watching the TV in the saloon ,and sometimes came to talking with us .But all time I was careful ,after all ,it was our first time be together ,everything should take care .Sam said his mother will treat as her own daughter ,and the truth is as what he said .
They bought the tickets ( from Teheran to Mashhad ) before I come here ,then we departed at midnight .
At the airport of Mashhad .
We stayed in Mashhad for 4 days
Day of Imam reza shrine
Night of Imam reza shrine
It never can be too much to say it is people mountain and people sea .They told me that there are too many people come from all over the world to pilgrimage here like this everyday .And as I saw on the internet ,there are more than 20 million people come here to pilgrimage .
Inside of Imam reza shrine
As you say ,it is so beautiful and dazzling inside of it .That's because all the walls and ceilings are covered by small pieces of mirrors .And all of them were made by hand .It is really a huge project they iranians did .
The shopping street in Mashhad .
The impression of Mashhad gave me is that the people there are very enthusiastic .When I was waking with them there ,a workman in the shop talk with me in chinese "你好" ,which makes me feel more approachable .
Delicious cookies look like art .
A shopping mall in Mashhad .
We in Mashhad .
Time to go back Teheran .
Subway of Teheran ,which the men and the women are separated .So I dont like to take the subway ,because I dont know where to go out if Sam is not with me .
A museum in Teheran .
The house which the king of Iran lived before .
Vegetables market .The people here often buy enough foods for one or two weeks at a time .
Weekly panic .The people here likes to go to panic with families in the park regularly every friday at night .
The forth tallest tower in the world ( Milad tower ) ,which is 435 meters tall .
Standing on the top of the tower at night ,then overlook the city ,we can see the beautiful night scene .Even seems we can see all of Teheran .
Sam's and LSL's birthday .They also added me too .
Day to go back to China .
本篇游记共含
5426
个文字,
185
张图片。帮助了名游客。
举报